Custom Electrical Services
Custom Electrical are specialist commercial and industrial electrical service contractors offering the full range of electrical services. Our focus is to provide clients with the best service centred around precision and reliability. Precision in the quality of our work and reliability in our people, our advice, and service delivery. Partnering with our professional service will enhance your reputation.
Commercial projects require an experienced team to ensure projects are finished on time and on budget
Proven step by step work processes and quality assurance checklists ensure we deliver on our promise of 'Precision and Reliability'.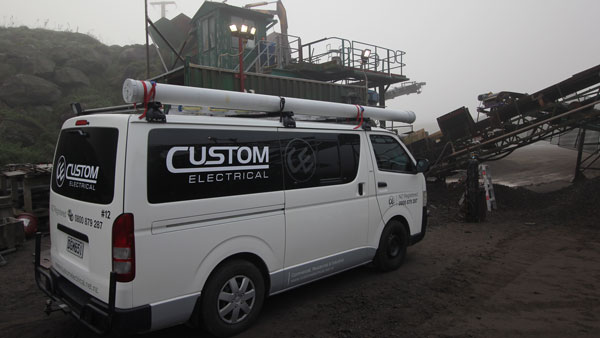 We understand machines must be operating to create turnover, this is why we offer a 24 hour 7 day call out service
Whether scheduled, reactive or urgent, reliable electrical servicing requires the right expertise at the right time.
We routinely inspect and service electrical equipment to ensure equipment and operations continue to run effectively.
Our IQP registered electricians will test and maintain your emergency lighting on a regular schedule for your compliance.
We log data to calculate power factor and investigate power usage to ultimately save you electricity costs.
Power factor correction can eliminate or reduce extra power charges for kVA site capacity and reactive power.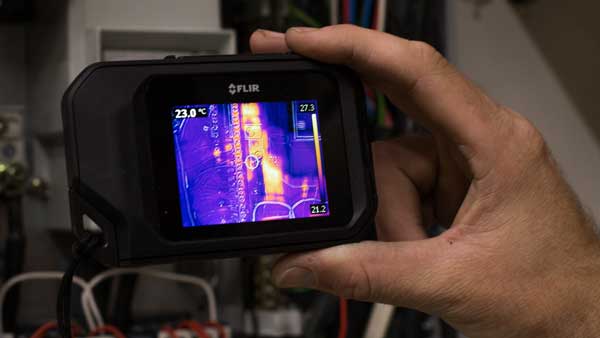 Thermal imaging is the most effective and efficient option for early detection of electrical problems.
We offer AS/NZ 3760: 2010 electrical appliance test and tag services. If required, we repair any faulty devices on site.
We offer a full design and build machine safeties service, from completely fenced in machines to small light curtain installs.
We conduct regular site visits, on all sites, to ensure we are working within our JSA protocol and SSSP protocol.